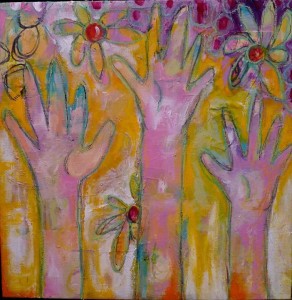 RECOVERING OUR FAMILIES
An Online Family Recovery Course
Taught by Krista Mackinnon (co-Founder with Will Hall of PracticeRecovery.com)
Enrollment: $150. Registration four times each year. Asynchronous course runs 8-weeks online, times flexible.
For more information and to register, contact family.practicerecovery.com.
Course organized byPracticeRecovery.com, Family Outreach and Response Program, and Mother Bear Community Action Network.
Through a dynamic and supportive online learning community, this 8-week course will support and educate families and friends of people who have received a psychiatric diagnosis and/or are struggling with mental health problems. Using latest research and practical tools for recovery, Recovering Our Families addresses: Stories of Your Experience; the Continuum of Mental Health, Distress, and Psychosis; Fundamentals of Recovery; the Power of Hope + Resilience; Strengths Based Perspective; Relationship Building Amidst Psychosis; Boundaries, Limits and Barriers; and Celebrating Recovery Stories.
This course is highly recommended for family members struggling to help relatives in crisis. Krista Mackinnon brings extensive practical experience working with hundreds of families at Toronto Canada's Family Outreach and Response Program, a support agency that truly makes a difference in people's lives. – Will Hall
Krista Mackinnon is mental health recovery consultant/trainer/counsellor in the capacities of peer support, street outreach, education, community organizing, and family counselling. Trained in yoga and mindfulness based cognitive therapy, she currently practices and resides in Costa Rica. She is the CEO of www.practicerecovery.com, an innovative online therapeutic education and support community for families that works in partnership with Family Outreach & Response Program (Toronto) and MotherBear CAN (North Carolina).