"I have never rated a training as high as I did this one. The quality of the content and the presenters was the best I ever encountered."
"Thank you so much for your wonderful talk/presentation and for giving new hope, new life and new thought process to all of us."
"Discovering you and your work was like stumbling on an oasis for me. You were someone who could understand my fear and not stigmatize me or make me feel I deserve to be cast out from the human community because I'm so different."
How can we work together to become more fully human? What can we do to take care of each other and ourselves better? What kinds of skills and collaboration are needed?
My experience as a survivor and community leader has given me the opportunity to present many different trainings, workshops, talks, and events over the past 13 years in more than 25 countries, as well as working individually with clinicians and policymakers. I am available internationally as a consultant, teacher, and facilitator; please contact me to discuss your needs and how we can work together.
I have also worked with many groups as a community organizer, including founding organizations, hosting public forums, workshops and presentations, and organizational development. I have served on the board of several mental health organizations, including the Foundation For Excellence in Mental Health Care, INTAR,  Hearing Voices USA, and the Mental Health Association of Portland, and I host the FM show Madness Radio on KBOO and syndicated on the Pacifica network.
My collaborations have included mental health consumer/survivors, therapists, nursing students, psychiatrists, family members, domestic violence workers, policymakers, case managers, probation officers, law enforcement, housing administrators, the media, and the general public. My consulting covers many mental health recovery related topics, and in addition to my experience in the recovery movement and my work as a therapist, I hold a Masters degree and Diploma in Process Work, have certification as a WRAP facilitator, am a NADA detox acupuncturist, and completed a two year training in Open Dialogue practice with Jaakko Seikkula and Mary Olson at the Institute for Dialogic Practice. I am currently a PhD student at Maastricht University Medical Center.
Organizations and clients and I have worked with and given trainings, workshops, and talks with include:
Lecturer, 2012 American Psychiatric Association Institute for Psychiatric Services

Past Board member, Foundation for Excellence in Mental Health Care

Hearing Voices Congress (Maastricht, Holland)

Federal Office on Violence Against Women

Alaska Peer Mental Health Consortium

New York University Gallatin School

Past Board member, International Network Towards Alternatives for Recovery

Smith College School of Social Work

Platforma za oDrazovanje (Zagreb, Croatia)

Kentucky Consumer Advocate Network

Greater Oregon Behavioral Health

Alaska Governor's Council on Disabilities

National Acupuncture Detox Association

Metanoia Association (Sarajevo, Bosnia)

Ludruga (Zagreb, Croatia)

Massachusetts Committee for Public Counsel Services

Michigan Department of Community Health

Pathways Vermont

Anwaltschaft für Menschen mit Behinderung (Graz, Austria)
Copeland Center for WRAP
PEERS Alameda County

International Association of Process Oriented Psychology (London)

Long Haul Infoshop

Process Work Institute

Social Welfare Action Alliance

National University of Ireland – Galway Medicine & The Arts

Reach Community Development housing agency

Community Alternatives to the Police, Portland

Powell's Bookstore, Portland

The Icarus Project

Portland State University Department of Psychology

University of Massachusetts Nursing School

Northwest Public Employees

Oregon State Hospital

Research Club

SAMHSA Alternatives Conference

Oregon Health and Sciences University School of Medicine

Stavros Center for Independent Living, Amherst MA

Freedom Center

Comisión Méxicana de Defensa y Promoción de los Derechos Humanos (Mexico)

Asociación Pro Derechos Humanos (Perú)

Portland Hearing Voices

Safe Passage domestic violence shelter

Rhizome Cafe, Vancouver Canada

Portland Veterans Affairs Medical Center

Unitarian Church of Vancouver Canada

International Association of Chiefs of Police

Mental Disability Rights International

Centro de Estudios Legales y Sociales (Argentina)

Janus Youth Services

National Association of Rights Protection and Advocacy

Recovery Learning Community

Achterbahn (Austria)

Gesellschaft zur Förderung seelischer Gesundheit (Austria)

Homeless Youth Continuum

Multnomah County Department of Community Justice

Columbia County Mental Health

Empowerment Initiatives

Δίκτυο Ανθρώπων που Ακούνε Φωνές (Hearing Voices Greece)

Family Outreach And Response Program, Toronto, Canada

National Coalition for Mental Health Recovery

Voices Of The Heart, NY
I have also worked as an individual consultant to policy makers and clinicians seeking to improve services and promote agency transformation, including trauma sensitive and recovery models of care.
Topics and fees are tailored to the setting and needs of the groups I work with. Some of the trainings I have offered include:
Living With Mental Diversity, Madness and Extreme States
Family Recovery and Psychosis 
Living With Suicidal Feelings
Learning from Open Dialogue
Emotional CPR Certification & Trainer Certification
Creating Self Help and Hearing Voices Groups for Extreme States
Supporting Psychiatric Medication Withdrawal: A Harm Reduction Approach
Psychiatric Medication Withdrawal Harm Reduction Facilitator Training
Medication Empowerment and Optimization
Understanding Trauma: A Body Oriented Approach
Creating Trauma Sensitive Organizations
Introduction to Process Work with Psychiatric Diagnosis 
Effective Group Facilitation
Public Speaking for the Community and Media
Power, Rank, and Oppression
The Dreaming Self and the Spiritual Dimensions of Mental Health
Conflict Resolution + Mediation Skills
NADA Group Ear Acupuncture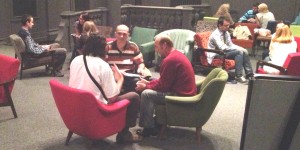 Mental Diversity + Mental Health Alternatives
I have offered trainings in alternative and community based approaches to psychosis and experiences labeled as psychiatric disorders in more than 10 countries to several thousand participants, including patient recovery groups, mental health agencies,  police, hospitals, universities, domestic violence shelters, family organizations, lawyers, clinics, and the American Psychiatric Association. I combine my personal recovery experience with 9 years of work as an advocate and counselor, and trainings are dynamic, experiential, and tailored to the practical problems and needs of those I work with.
Hearing Voices Groups + Mutual Self Help and Support Organizations
I have more than 12 years experience facilitating and organizing self-help support groups for people who hear voices and have unusual/different mind states often labeled as "psychosis." Freedom Center pioneered community advocacy, education, and support Western Massachusetts, earning awards and community recognition. Freedom Center and Portland Hearing Voices facilitates two of the first Hearing Voices groups in the US, helping people to live with distressing voices and extreme states; these groups have been extremely successful in Europe where they have spread to community agencies, residences, hospitals, and agencies (you can learn more about the international Hearing Voices Movement at the Intervoice website). I offer trainings in mutual self help and hearing voices support methods, and offer ongoing support and consultation.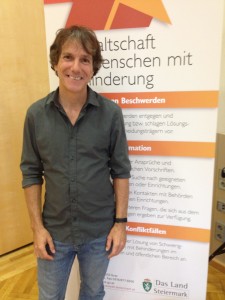 Supervision and Professional Consulting
I work with therapists, social workers, psychiatrists, process workers and others in a variety of modalities who need guidance and supervision for their clients facing extreme states and mental health difficulties, and are working to improve agency and clinical practices. I do not take a programmatic approach, but instead follow the unique needs of each situation, understanding that professionals often face limited resources and difficult binds that pull them in many directions.
Supervision is dynamic and challenging, designed to quickly identify obstacles and create new approaches to put into practice right away. I use a co-vision model based in collaborative dialogue; methods are diverse and creative, including detailed examination of client communication, working with provider belief systems, studying power dynamics in institutional contexts, and out-of-the-box solutions such as somatic cues, dreams, and social context dialogue. I am also a supervision and study committee mentor for training in Process Oriented Psychology in the US and internationally.
Entrenamientos y Presentaciónes en Español
Soy hispanohablante y he ofrecido entrenamientos y presentaciónes en Español en Mexico, Perú, Argentina y los EE. UU. Favor contactarme si tiene Ud. algun interés en invitarme a su comunidad.
Mi guía sobre como discontinuar fármacos es traducido a Español, y se puede bajar y imprimirlo gratis desde este vínculo:
http://www.willhall.net/files/GuiaReducciondelDanoDiscontinuaciondeDrogasPsiquiatricas1EdOnline.pdf y la ficha para imprimir es desde este vinculo: http://www.willhall.net/files/GuiaReducciondelDanoDiscontinuaciondeDrogasPsiquiatricas1EdParaImprimir.pdf